Case Studies,
Below you can find different projects using part of OeeZee technology. For support or customization you can contact us at:
support@oeezee.com
Case Studies list:
Device's runtime monitoring and alerts
This example includes monitoring and measuring activity of several locations that require continuously monitoring the activity of underground water pumps and water alert level. This monitoring is essential part of building monitoring and control system.
Each location includes water pump 1-2.5HP 110/220VAC, water level sensor for overflow in case of high water flow.
Components:
OeeZee system
Current sensor
Water level sensor
The current sensor and the water level sensor are connected to the OeeZee. The OeeZee system streaming the information to the cloud.
At the cloud two processes are running simultaneously: collecting the statistical data and analysing the results for alerts notifications based on threshold levels.
The data and the activity processed into reports as well as on-line and historical graphs for more zoom-in investigation.
runtime presentation:

Graphs and zoom-in: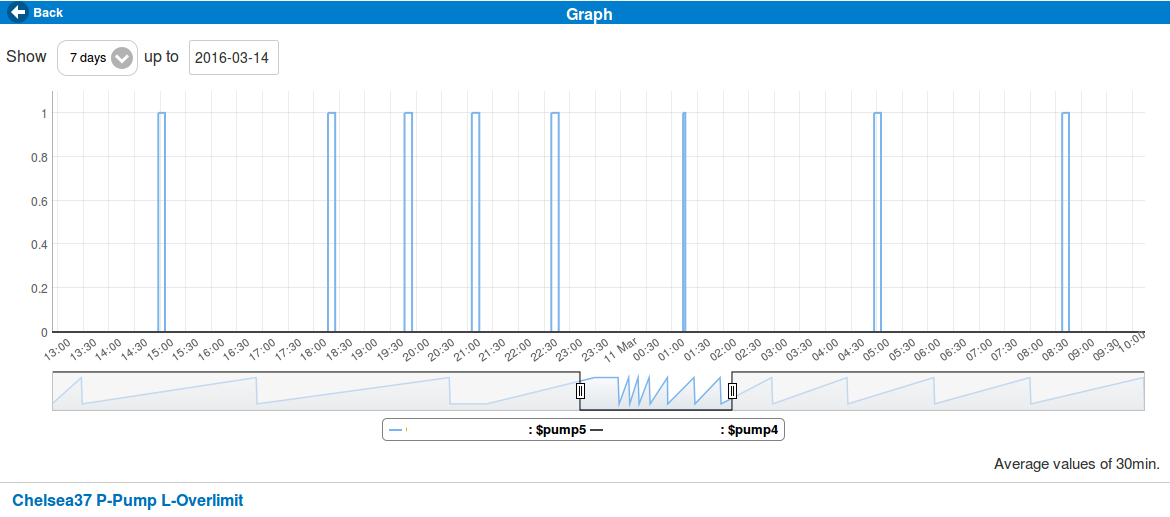 Activity report: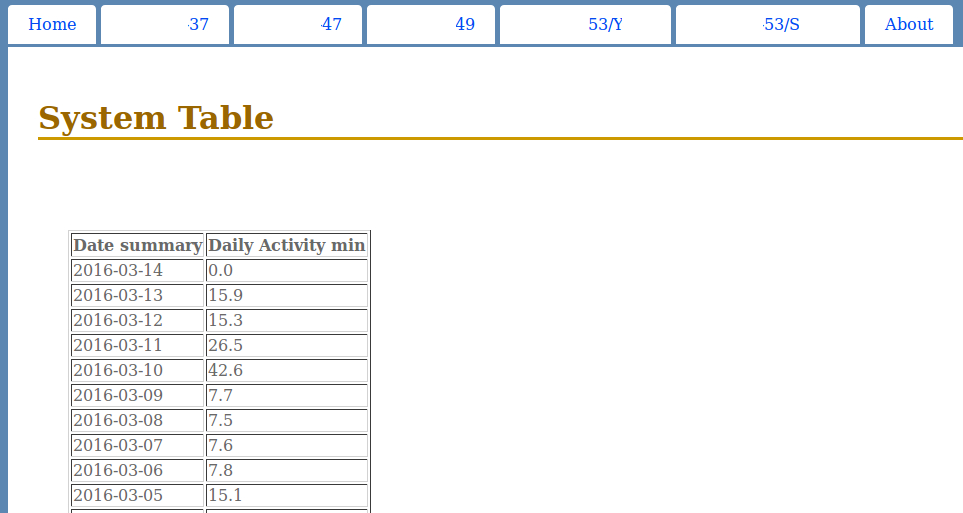 Create action rule for different events: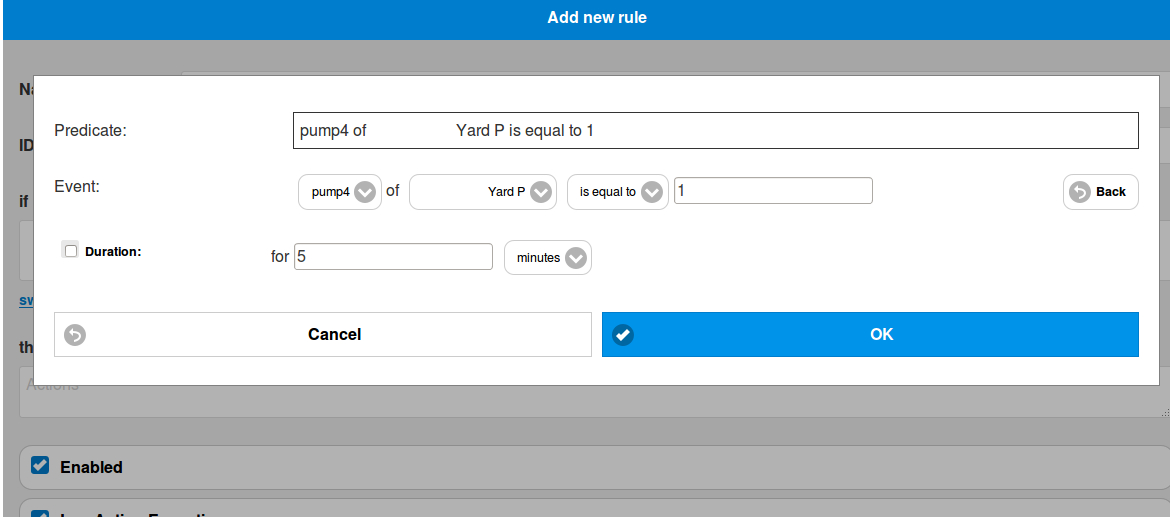 OeeZee multi-zone technology:
Temperature control for comfort and optimized environment.
OeeZee facility technology get utilized at multi-zones location. While most of the thermostat are specified to optimize certain zone, with OeeZee multi-zone technology the different zones get different meaning and optimize the environment for comfort as well as energy saving. This technology can save you between 20-40% on your energy spending.
The locations include thermostat, temperature sensor for temperature humidity and motion. In this example we have integrated thermostat and remote sensors to collect and control efficiently for the spaces that matters.
The remote sensor were distributed based on the location zones and activity to achieve the maximum coverage.
Sensors collection of a  Multi-Zones environment: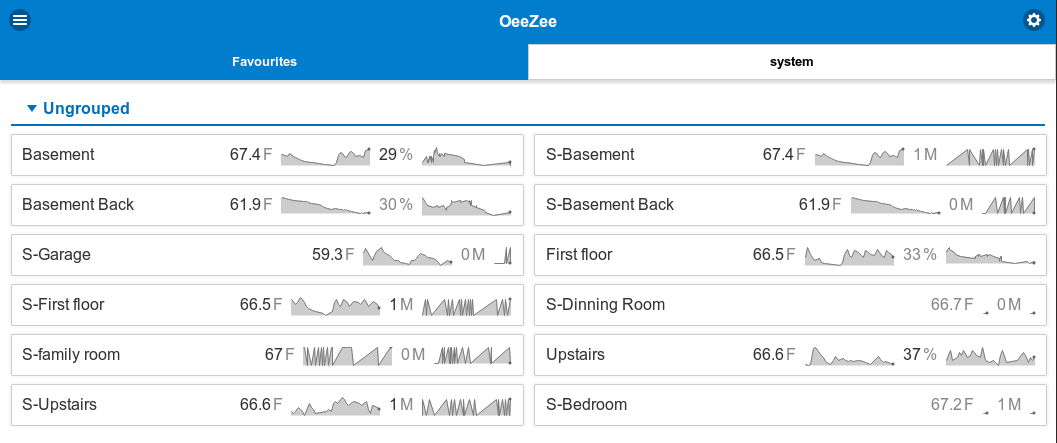 Creating rules and actions based on different events: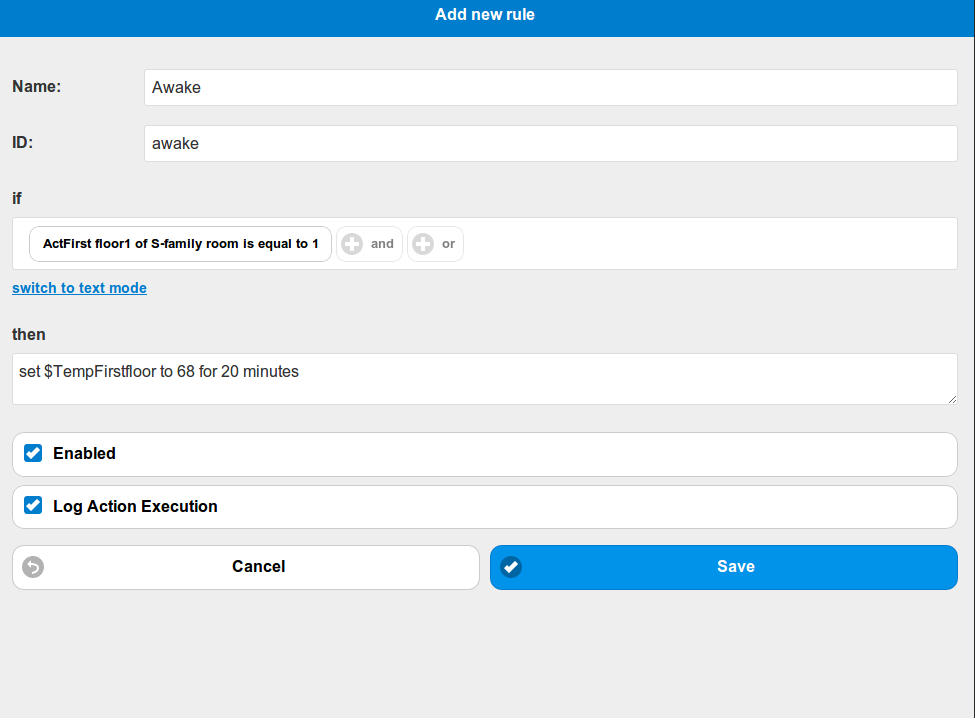 Solar charger tracking:
Collaboration with BogartEngineering
This work was done with collaboration with BogartEngineering the Manufacture of TM-2030 and SC-2030 for off-grid solar panels, charger control and battery monitoring. BogartEngineering developed  series of products at this field. With OeeZee technology and could processing we offering new solution for tracking, alerting and optimization services for the customers. So no matter where you are you can be supported and be on-top of your energy production.
Currently the system provides full monitoring and tracking.
Coming soon: simplified App for setting/configuring, Analyzing services, Optimization and SW upgrad.
TM-2030 monitoring:

Battery charge, weekly cycle: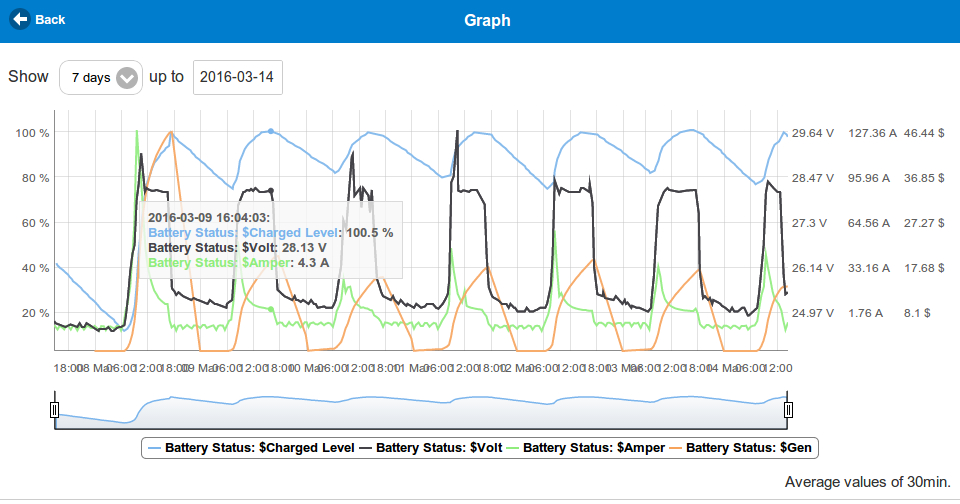 Part of the day analysis: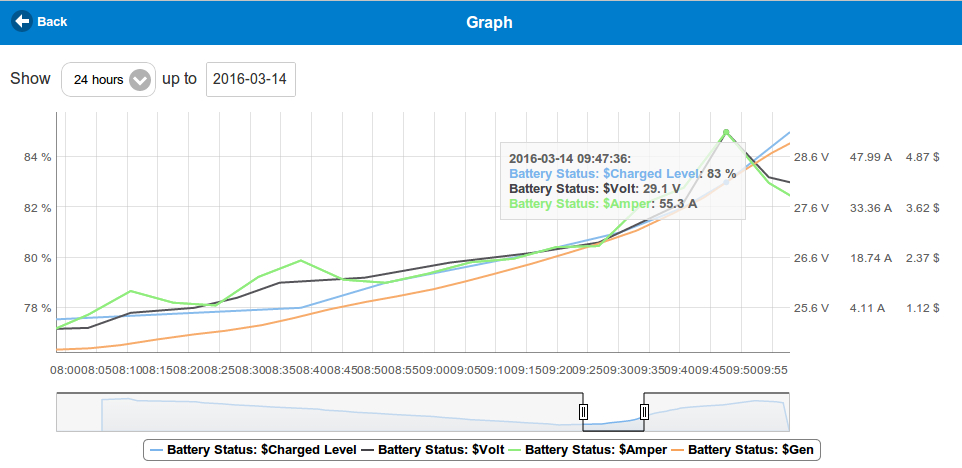 Temperature monitoring and control:
This example covers full tracking and control environment to avoid freezing and pipe burst.
At this case the distance from each location was very long and advance network distribution were put in place to support it. The connection to the cloud was done by utilizing HotSpot and routers with dual capability to act as AP and well as client. For some of the cases directional antenna gets deployed to penetrate a very thick walls.
Components:
OeeZee system
Activity sensor
Temperature sensor
Heater Activity monitoring:
Water tracking, sub-metering:
Water tracking provide a solution to monitor leaks and west of water. The spending on water is the USA is increasing as the country developed, while the cost of water in some cases can exceed the heating and cooling spending. Businesses and Residential can cat their spending by tracking and analysing the water consumption on daily bases. The tracking resolution can be per single water consumption point or to a whole facility with unique characteristics.